I have been playing with the new release of Ubuntu 13.04 aka Raring Ringtail, one of the new feature I have been testing out is the Social Media Lens or Gwibber Lens. Now Gwibber no longer exists on the menu with the envelope icon on the top right of the desktop, I hardly use it because it was slow on my computer and if I wanted to post something I will go directly to the web site like Facebook or Twitter.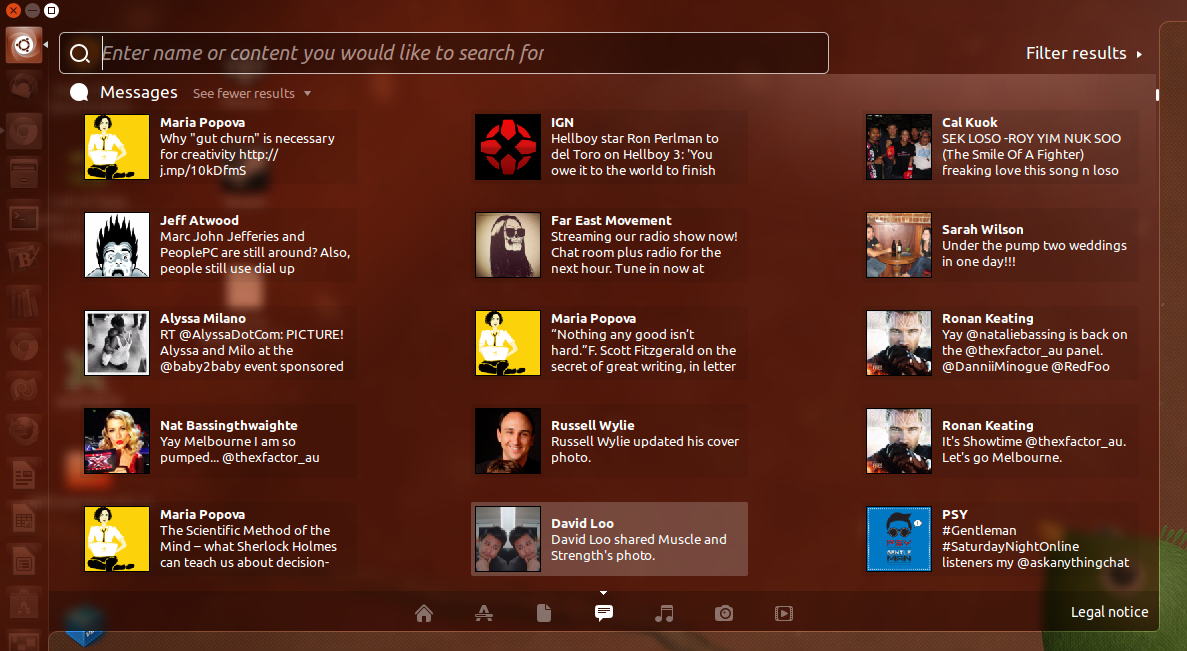 To access the Social Media Lens holding down the Super + G key, the Super is also known as the Windows key on the keyboard. Now you will see the the lens appear before your eyes!
The other way to to access it is by pressing on the Dash icon on the launcher which is located on the top left with the Ubuntu logo.

Then below you can see the lens bar with several icons, home, application, documents, social media, music, photo and video. Select the social media icon you will see all you Facebook friends, Twitter tweets and so on.