To create a new site collection on SharePoint 2013 server, open Central Administration and under the Application Management section select Create site collections:

Enter a Title and Description for your site, so for the title I am using Demo Site 1. Web Site Address you may select an alternative URL Path or use the default URL Path sites and then enter your URL name, for this demonstration I will use DemoSite1.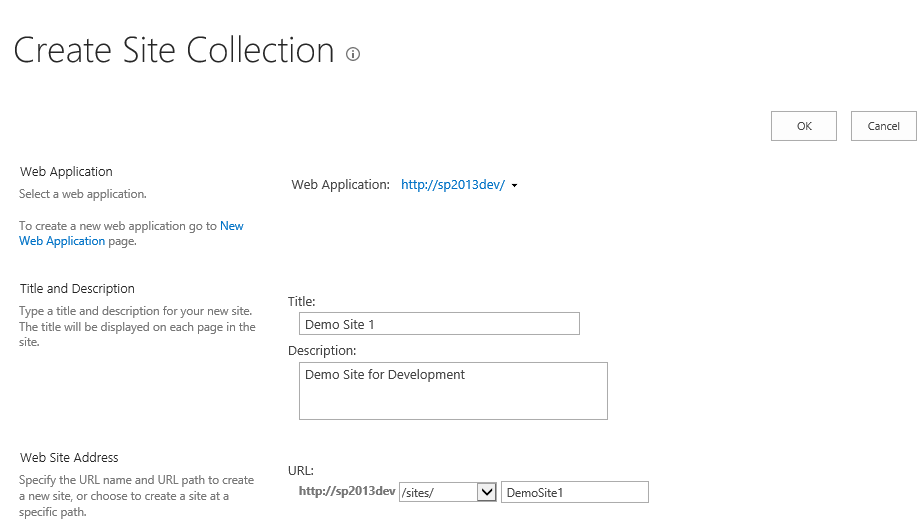 Now you need a template for your site, first you must choose either 2013 or 2010 experience and then the type of template to use. For this demonstration I am going to choose 2013 experience along with the Team Site template.
Primary site collection administrator you can add yourself and for the secondary site collection administrator you normally nominate someone else, but for this demonstration I just enter myself.
Select a Quota for you site collection, this will limit the amount of resources used. By default you can use No Quota.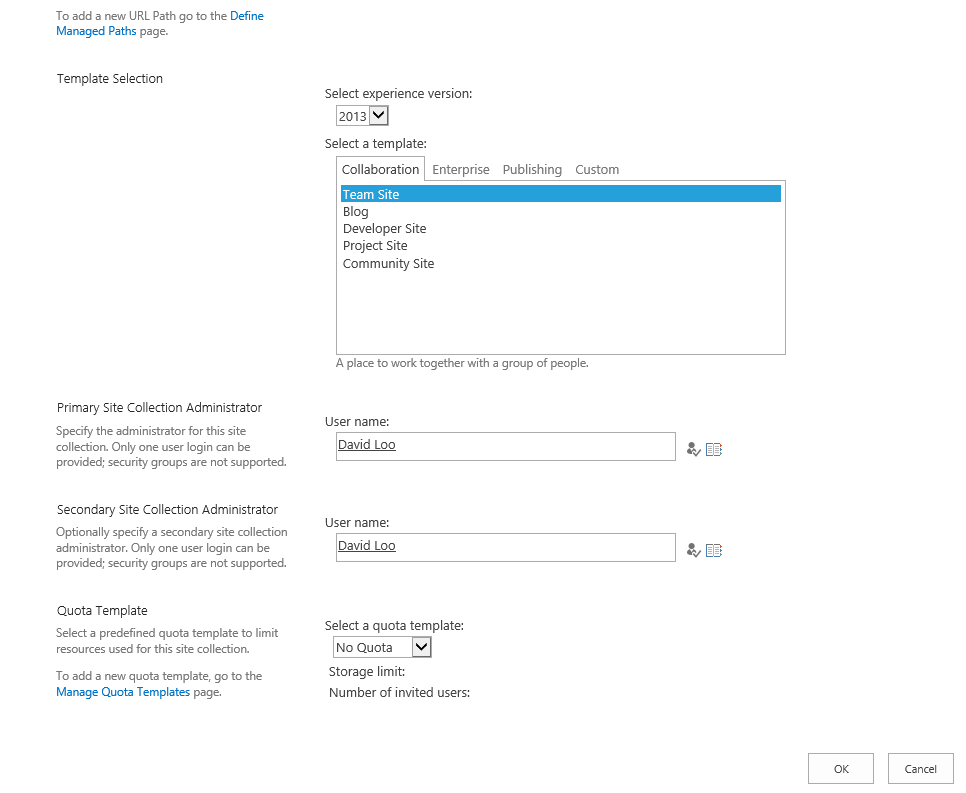 After you have filled in all the details click on Ok to continue creating your site collection, and you will see a message saying Working on it..and this usually take a few minutes depending on the server your SharePoint is running on.

When the site creation is complete you will be redirected to a saying that the site has been created successfully, and below you will see your new site url.

I hope this information is useful, especially for SharePoint beginners.